20% OFF NEW AND RENEWAL MEMBERSHIPS. Use code: HOLIDAY20. Until Jan 5 only!
Restore and transform yourself with Master Ren
Restore and transform yourself with Master Ren
Join hundreds world-over learning from Master Ren Guangyi
Heal, Restore, and Transform Yourself
From world-renowned instructor and Tai Chi champion, Ren Guangyi
Chi Force teaches authentic body methods that underlie all styles of Tai Chi and Qigong practice and hold secrets to long-lasting health and well-being.
Questions about Tai Chi and Qigong? Get the answers from our free newsletter.
Discover the physical, mental and spiritual health benefits our Tai Chi and Qigong programs offer.
With membership, receive open admission to all our courses. Our program's flexibility lets you have your choice of course, whenever you want through your mobile, tablet or computer.
Access to live and previously recorded practice sessions
Discounts to live instructional events with Master Ren and the Chi Force instructors at  Beckoning Path meditation and wellness center located in Armonk, New York.
Ren Guangyi, 任广义 is the celebrated master instructor and champion, trained directly by the founding family of Tai Chi, and the mentor to many luminaries across business, media, and the arts - including the legendary rock musician and poet, Lou Reed.
Industry-Leading Progressive Training
Chi Force offers a complete training regimen for those new to Tai Chi and for those with experience. Our unique program introduces Tai Chi core principles and engrains these fundamentals with proper stance and posture training, which underlie whole-body movement to optimize your energy flow, maximize your body's functional power, and cultivate a deep mind, body, and spirit connection.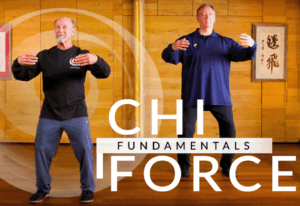 Phase I
Fundamentals
Chi Force Fundamentals introduces you to Tai Chi and Qigong's concepts and core movements including stepping and torso rotation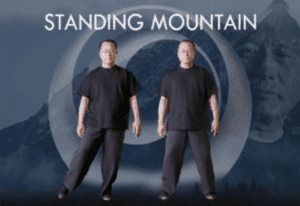 Phase 2
Posture and Strength
Standing Mountain Qigong is the foundational course that teaches the posture and mind/body connection that underpin all Tai Chi and Qigong practice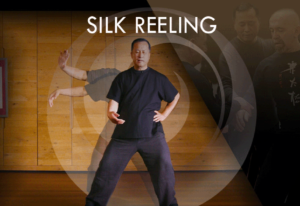 Phase 3
Balanced Movement
Deepen your practice with Tai Chi Qigong Silk Reeling and Energy Sessions™ where you learn the spiraling, coiling full-body movements that are the hallmark of Chen Tai Chi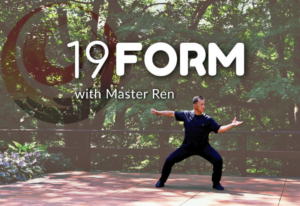 Phase 4
Movement Series
19 Form and Master Ren's 21 Form are prearranged series of movements that fortify and challenge your Tai Chi training while deepening your mind/body connection
Choose the right Chi Force course for you
Chi Force's training programs are available though our all-access membership or per your choice, as stand-alone courses. Are you new to Tai Chi, pregnant, an injured athlete, Yoga practitioner or dancer? Choose the course(s) that best targets your interest and needs.
If you do yoga, dance, Qigong, or Tai Chi you've come to the right place.
Looking to rehabilitate your balance, posture, and strength?
Athletic and looking to avoid injury and preserve your physical fitness level?
Are you pregnant and looking safe and gentle exercise?
Ignite your Health, Strength, and Youthfulness
Enjoy live online classes
Our live, online classes support your learning with direct access to Chi Force instructors. As an all-access member of Chi Force, you'll enjoy live virtual classes, designed to review course material. Live review and training, with Q&A speeds your progress, fortifying your practice every step of the way.
Stand-alone Courses
If you are not looking for a membership, our courses are available as stand-alone purchases and are great supplemental aides to Tai Chi and Qigong teachers. Learn more about our Chi Force program phases and individual courses through our course catalog, and stay up-to-date with new course offerings.
All-Access Membership
Join our Chi Force community with an all-access membership where you can attend live online classes, receive unlimited access to new courses, and priority registration to Master Ren's seminars at Beckoning Path in New York.
Our Medical Community Members Know the Benefits of Tai Chi and Qigong
"Your mind improves from the clarity you get from Tai Chi."
"I recommend Tai Chi to my patients with neck and low back pain."
"I'm doing Tai Chi together with my husband, and it is meditative and great."
"Whether you're learning Tai Chi basics or an advanced form study, this community offers it all, especially, extremely helpful and friendly support at any time. I couldn't be happier."
Liz Applegate
Chi Force Student
Sample Chi Force Tai Chi and Qigong Now
EXPERIENCE WHAT CHI FORCE CAN DO FOR YOUR BODY AND MIND.
Heal, restore, and transform yourself with Chi Force today.