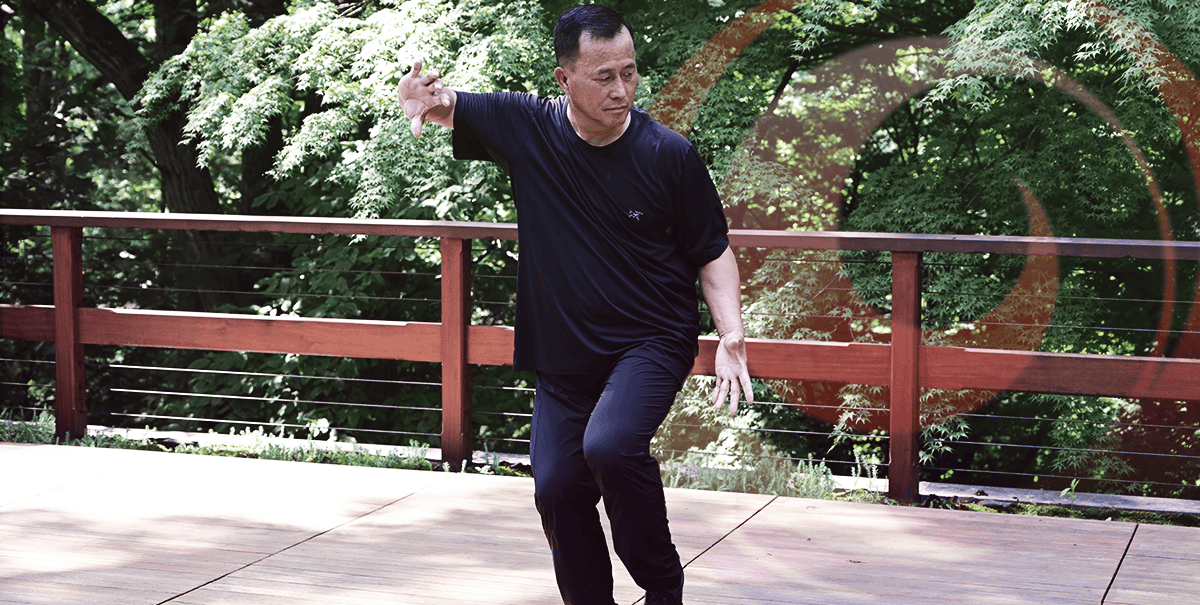 Can't Meditate? Try the 19 Form
Meditation or Tai Chi?
Many of us have heard and read about the benefits of meditation, how it helps reduce stress, clears our minds, gives us a feeling of well-being and helps us deal with the many issues of modern living, especially in these times of Covid. However, I have found that there a good many people who have tried to meditate and reported that they have found it too hard to sit still and clear their mind. So, my answer to these people is simple. Practice Tai Chi daily.
Tai Chi is moving meditation
Tai Chi is moving meditation. As one practices the motions of Silk Reeling or of a Tai Chi form, they must be mindful of coordinating their movements, while maintaining the correct posture. This leads to focusing on the moment, opening up the flow of energy to all parts of the body and a feeling of well-being. The problems of the day, feelings related to stress, all vanish. These are all the ingredients need for successful meditation.
Once a student has learned how to move through Silk Reeling exercises, the next and most beneficial step is to learn the Chen 19 form. Chi Force, through the guidance of Master Ren has developed a unique approach for learning the 19 form. Unlike most "follow along" videos on the web, where it is easy to become confused and frustrated, our course makes it easy to understand and learn. We eliminate the frustration created by having to watch, stop and rewind to review a movement, or the confusion about which arm or leg, left or right, is the one to move or viewers trying to figure out how their body or feet should be aligned. We created the course from the student's point of view. Recognizing that the monitor is a two-dimensional object, each section is broken down into small segments to demonstrate a movement and its details from different angles to make learning easy and fulfilling.
To me the most important element of 19 form study is that once learned, it only takes about 4 to 5 minutes to practice. This means, when you're feeling stressed, or need some time away from the daily grind, or if time is an issue, practicing the 19 form is just what you need. You can practice the complete form once, twice or as many times as you want. The multiple effect of the benefits will amaze you.
About the Author: Alan Bandes has been teaching Chen Style Tai Chi for over 2 decades while studying under Master Ren Guangyi. He teaches in-person, and as an instructor for Chi Force Community where he offers live-streamed classes.