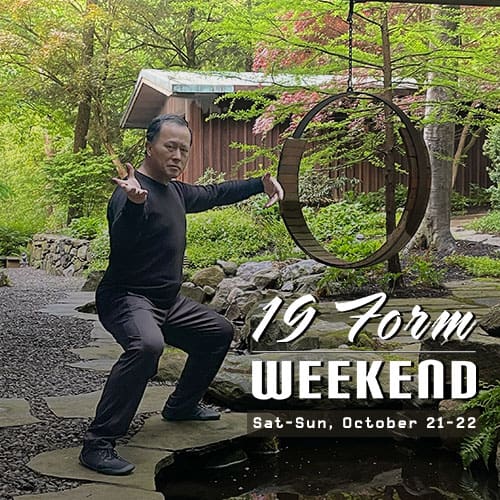 19 Form Weekend
While this popular Chen Tai Chi routine is used as a stepping stone to more complicated and longer routine study, this gem offers so much for beginners, intermediate and advanced students. It is both simple as well as nuanced and provides an opportunity for students to accomplish all the benefits of health, balance and self defense attributed to Chen Tai Chi in one short form.
Chi Force is excited to announce a weekend workshop on the 19 form to be conducted by a pioneer of Chen Tai Chi in the US, Master Ren Guangyi.  As a world renown Tai Chi champion, Master Ren is widely recognized as one of the most accomplished Tai Chi instructors with the experience, knowledge, and mindset to work with and improve the skill of beginners through advanced students.
TRAINING SCHEDULE:  Breakfast begins at 9:00 AM. Training ends around 6:00 PM.
MEALS: Breakfast is included
TUITION FEES:
Early Bird until August 19: $385
August 20 – September 29: $420
September 30 to October 18: $485
Post October 18: $550
CHI FORCE MEMBERS SAVE 10%. Email info@chiforce.com for full directions.