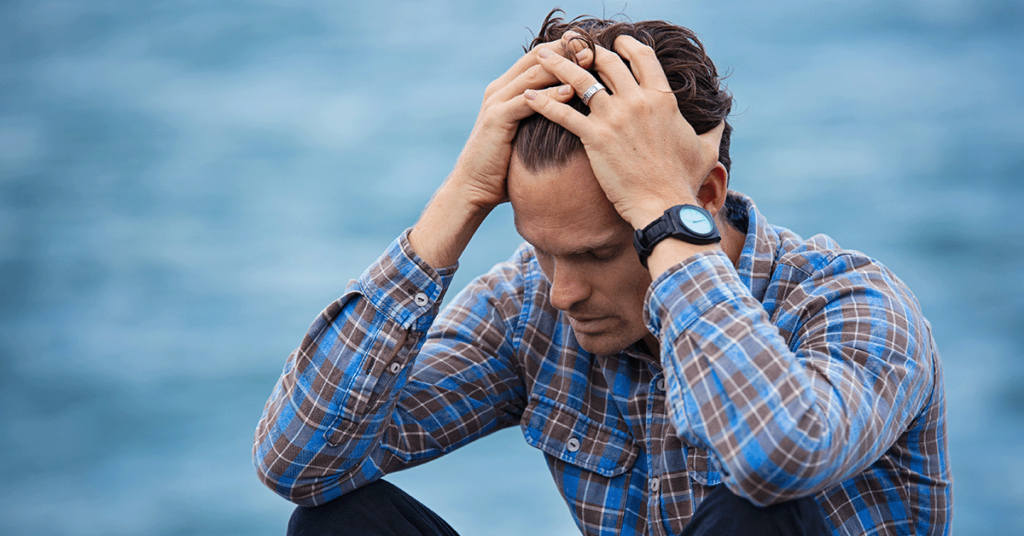 Can Tai Chi Help Improve Mental Health?
Battling Depression with Tai Chi
The battle against depression and malaise can be won with Tai Chi. At Chi Force, we are committed to bringing you the best of Tai Chi training that we evaluate year-round. Doing so, we are delighted to see the medical establishment finally catching up to us Tai Chi practitioners! Their research points to how effective Tai Chi is for mental health.
A wide variety of small-medium size studies since the early 2000s, consistently reveal the deep mental well-being benefits of Tai Chi practice. Even the U.S. federal government recognizes the power of Tai Chi. The National Institute of Health (NIH) has been conducting and publishing meta-studies of Tai Chi from across the globe. From these studies, the NIH published the following in 2013:
A review of studies in older adults across 36 clinical trials with 3799 participants, concluded that Tai Chi and Qigong practice causes significant improvement in depression and anxiety. Tai Chi has been particularly recommended as a first-line treatment of mild depression in geriatric populations given its known benefits in improving balance and reducing falls.
Life, Career, and Tai Chi with Elinor Greenberg, Ph.D., CGP, psychologist and internationally renowned Gestalt therapy trainer
Tai Chi Helps Depression, Studies Confirm
NIH's promotion of Tai Chi for mental health is striking. The foregoing points to how Tai Chi's physical benefits affect the mind. The practice ignites mental clarity and lifts the spirit. Its the benefit that never ends and is the secret to why Tai Chi practitioners exhibit a healthy "high" that is now being seen medically. While the medical establishment sees the effect of Tai Chi, they know little about how or why Tai Chi provides these powerful benefits.
But those who practice Tai Chi know. It manifests in greater strength, coordination, stability, a sense of rootedness, and the ability to move with control and ease – calming the mind and sharpening mental acuity. Tai Chi training restores and enhances the smoothness and unity of the body that is lost as we age. Reclaiming these elusive qualities instills a calm, clarity of mind that is as much physical as mental. Conquering physical challenges with Tai Chi spur mental and psychological benefits that begin with how it recharges the body.
Tai Chi Helps with Vaccine Response
Tai Chi and Qigong have been shown to improve immune function and vaccine response to increase blood levels of endorphins and baroreflex sensitivity as well as to reduce levels of inflammatory markers (C-reactive protein [CRP]), adrenocorticotropic hormone, and cortisol.
Tai Chi is based on ancient observations of nature and existence that evolved into the health concepts of protecting, nurturing, and strengthening our deepest well of energy – directly affecting both body and mind. Thus no surprise that medical research is now revealing the depth of Tai Chi's reach within the body. The deep effects of Tai Chi were shown in the results of a recent study that revealed Tai Chi's capacity to tie biological benefits to mental acuity and a decrease in depression.
Be Happier with Tai Chi
Helen Lavretsky, MD, of the UCLA Semel Institute for Neuroscience and Human Behavior examined, (a simplified form of), Tai Chi to augment the antidepressant escitalopram in 112 individuals with major depression, aged 60 or older. Following 6 weeks of treatment with 10 mg of escitalopram, 73 partial responders randomized to an additional 10 weeks of either Tai Chi or health education, both for 2 hours per week. Lavretsky and her team performed evaluations for depression, anxiety, resilience, health-related quality of life, cognition, and inflammation at the start of the study and 16 weeks later. Participants in the Tai Chi group were more likely to have reductions in depression symptoms and to experience depression remission. They also had greater improvement of physical functioning, and they performed better on cognitive tests. Moreover, those in the Tai Chi group had greater declines in levels of C-reactive protein (CRP) than those in the control group. The study showed both behavioral and biological benefits of augmenting an antidepressant with Tai Chi.
Chi Force's Ren Guangyi (Master Ren) and associate teachers Jon Miller and Alan Bandes have all seen how students' mental state improve greatly with Tai Chi training. The discipline builds a distinct confidence and security that comes from even its most simple practices. Examples abound, from improving students' alertness, mental clarity, relieving stress, and fortifying their sense of well-being. Research confirms their experience.
Mental Health is Important for Everyone
Forty studies totaling 3817 subjects were identified. Approximately 29 psychological measurements were assessed. Twenty-one of 33 randomized and nonrandomized trials reported that 1 hour to 1 year of regular Tai Chi significantly increased psychological well-being including reduction of stress, depression, and enhanced mood in community-dwelling healthy participants and in patients with chronic conditions. Seven observational studies with relatively large sample sizes reinforced the beneficial association between Tai Chi practice and psychological health.
The sheer depth of Tai Chi's biological benefits can be felt quickly. With just simple movements and structurally sound "Standing Mountain" practice, even those new to Tai Chi can experience and enjoy the foregoing benefits. Instilling a physical awareness and stable calm that comes from the practice, students are refreshed and energized, discovering a new found sense of bodily and mental strength.
What to Expect from Tai Chi
After just weeks of training new practitioners will notice:
As the stance steadies, the breath deepens and calms.
As the legs strengthen – better controlling the body – the mind and mood tempers.
As stepping becomes more deliberate and controlled, the senses becomes more keen.
As movements are coordinated and internalized, memory and mental processing improves.
And it only gets better. As training progresses, the fight against mental decline ebbs as the body awakens with Tai Chi.
Chi Force is the premier online learning site for Tai Chi under Master Ren Guangyi.